dionisio ortiz art school
Our art school offers training based on a cross-disciplinary approach that forms the basis for creation and innovation in aesthetics, techniques and technology. We have a wide range of courses, teaching the Baccalaureate in Arts and Intermediate and Advanced Artistic Vocational Training Courses that offer an unbeatable framework for developing skills with excellent personalised attention. Starting from the basis of tradition and cultural heritage, we aim to help you develop your critical vision and lateral thinking.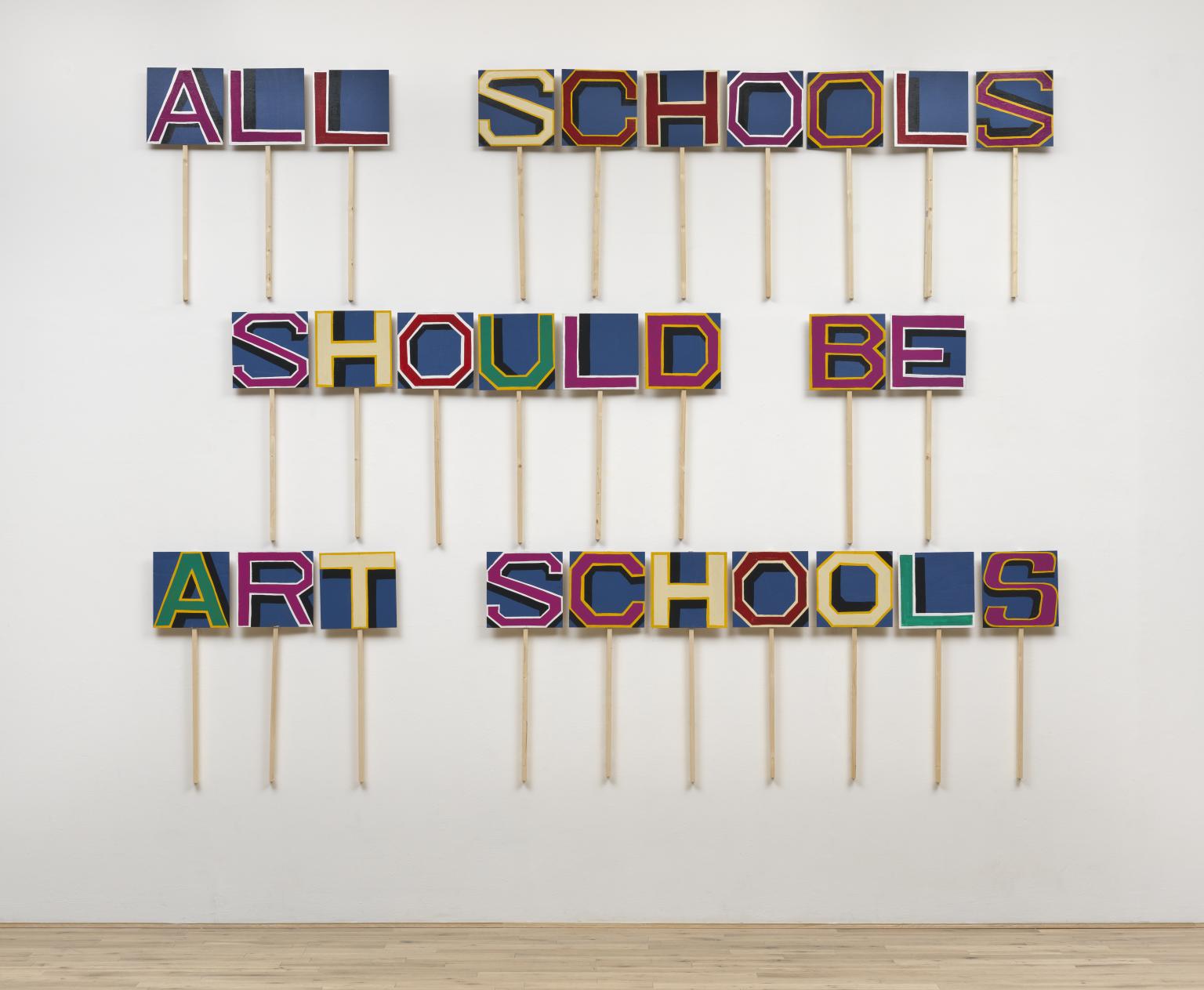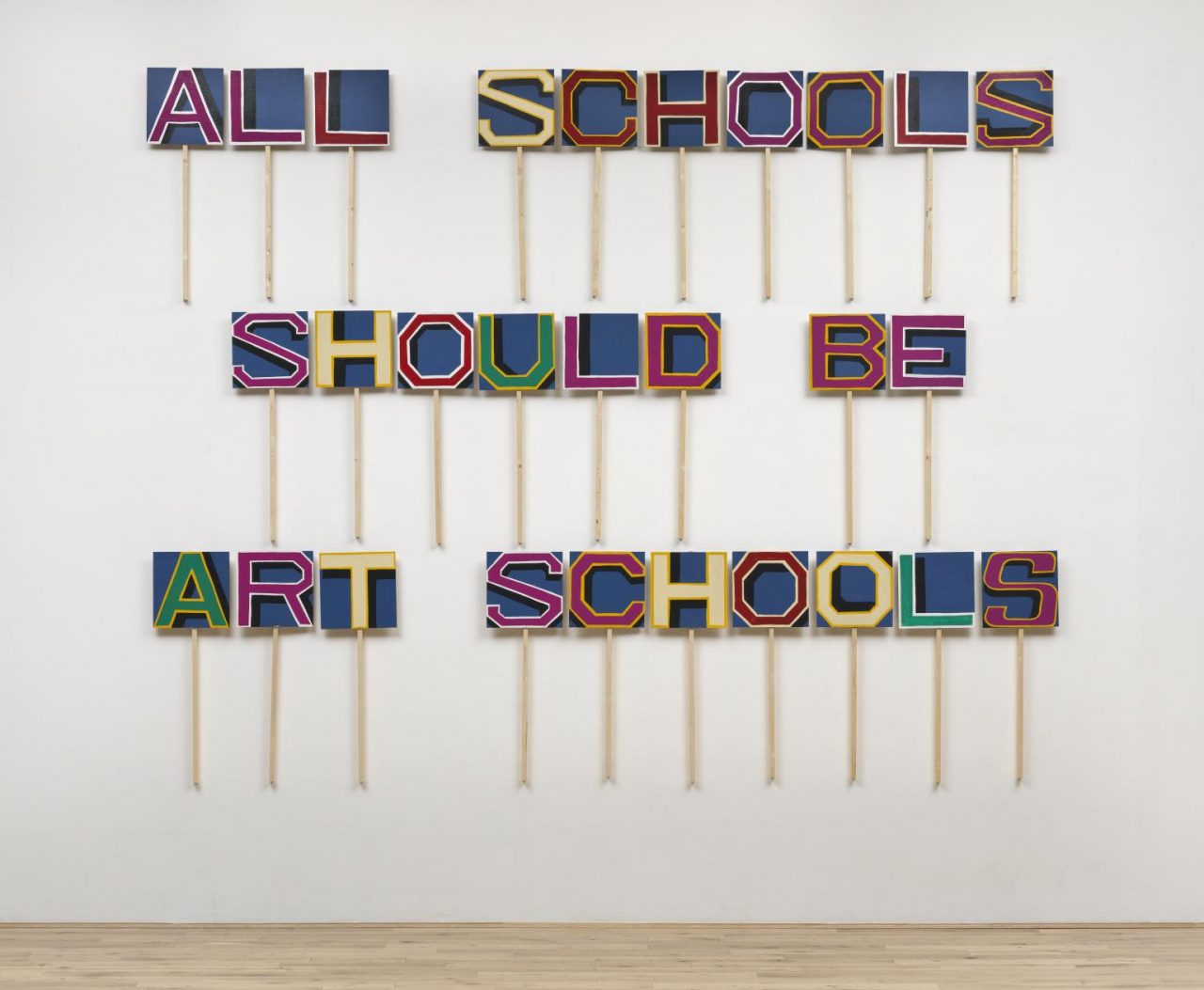 Installation belonging to the Bob & Roberta Smith manifesto, 2014
"All schools should be art schools."
"Art and culture require you to see the world through your own eyes and encourage you to express your own feelings about the world around you."
"Whenever human faculties reach their fullest state, they are necessarily expressed through art."
The Dionisio Ortiz Art School works with the Erasmus+ programme that is run and financed by the European Union; its framework comprehends international actions and movement that broaden both our students' study and offer teachers training and an exchange of experiences.
A través de este compromiso pretendemos intercambiar y establecer alianzas estratégicas y de conocimientos con otros centros e instituciones europeas de similares características e intereses, que contribuyan, a través de la internacionalización y la modernización, la mejora de las metodologías y de los procesos educativos.
Se trata de un conjunto de acciones que sin duda repercuten positivamente en la formación de nuestro alumnado, al implementar en nuestra Escuela nuevos procesos educativos, más actualizados y consensuados internacionalmente.
Por otro lado, las movilidades del Programa Erasmus+ suponen para todos/as sus integrantes un impulso al crecimiento profesional – por la ampliación en las expectativas laborales derivadas de las experiencias internacionales – , y al desarrollo personal, gracias a la participación en las actividades educativas y culturales que se inscriben en el Espacio Europeo de Educación.
La Escuela brinda por tanto a nuestro alumnado la oportunidad de desarrollar y ampliar sus estudios en un marco extenso que sin duda le permitirá abrirse a nuevos horizontes en diferentes ámbitos a lo largo de la vida.
Would you like to receive information from the school?
Keep up to date with all the latest school news, subscribe to our newsletter!
8.30 am to 3 pm Monday to Friday
8.15 am to 3.15 pm Monday to Friday
45 Agustín Moreno Street – 14002 – Cordoba
Bus Line 3: Fuensanta – Albaida