dionisio ortiz art school
Our art school offers training based on a cross-disciplinary approach that forms the basis for creation and innovation in aesthetics, techniques and technology. We have a wide range of courses, teaching the Baccalaureate in Arts and Intermediate and Advanced Artistic Vocational Training Courses that offer an unbeatable framework for developing skills with excellent personalised attention. Starting from the basis of tradition and cultural heritage, we aim to help you develop your critical vision and lateral thinking.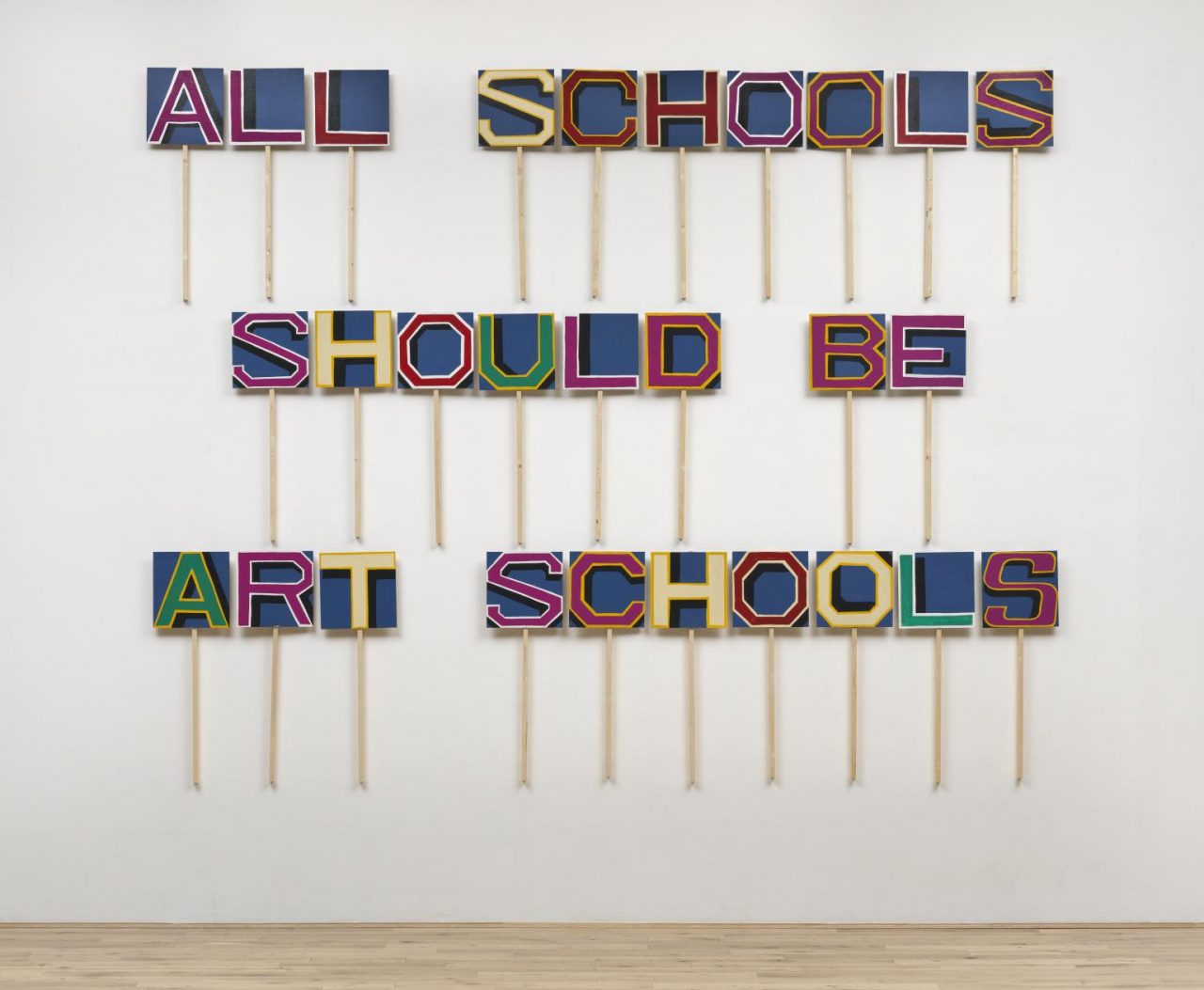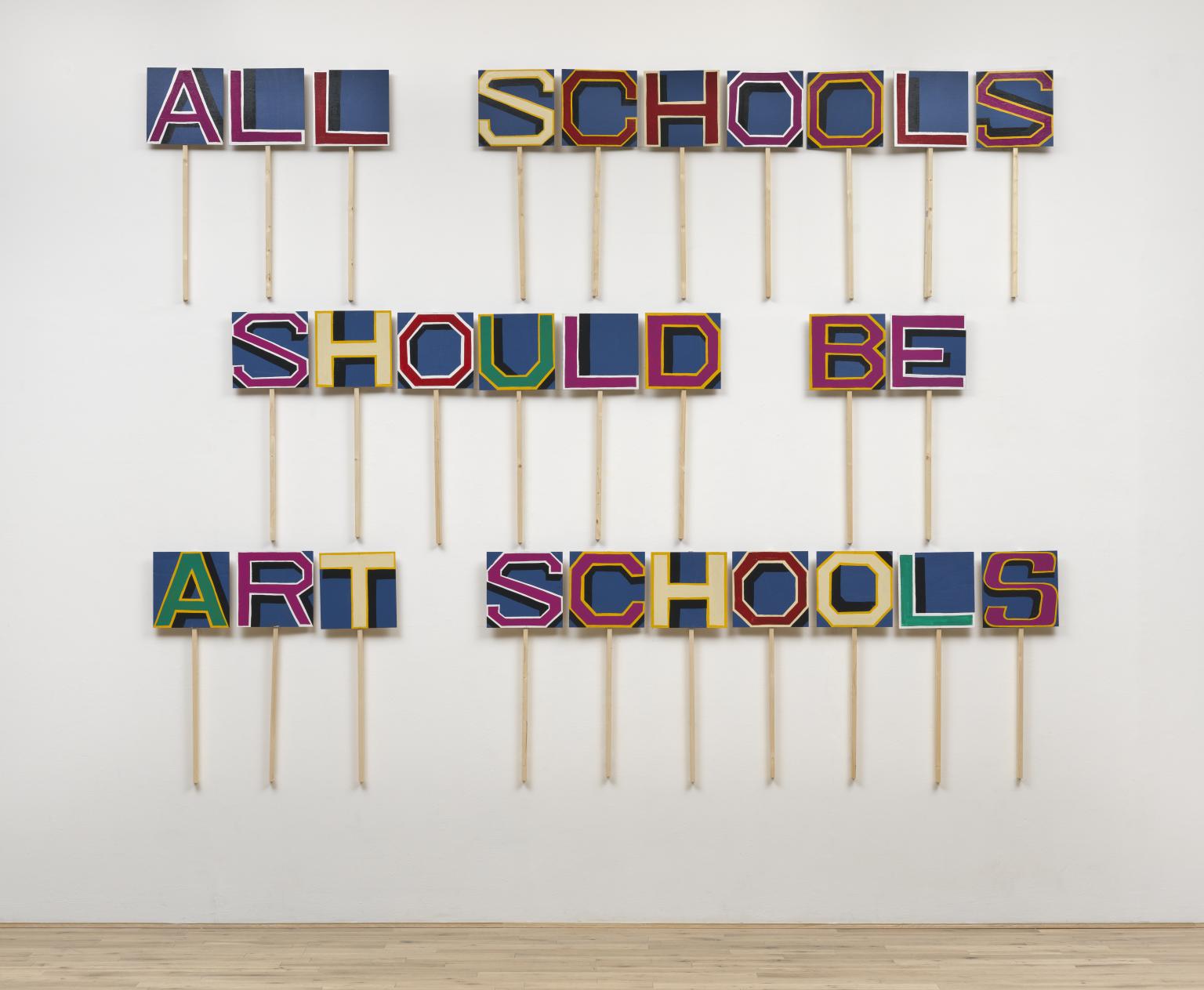 Installation belonging to the Bob & Roberta Smith manifesto, 2014
"All schools should be art schools."
"Art and culture require you to see the world through your own eyes and encourage you to express your own feelings about the world around you."
"Whenever human faculties reach their fullest state, they are necessarily expressed through art."
The Dionisio Ortiz Art School works with the Erasmus+ programme that is run and financed by the European Union; its framework comprehends international actions and movement that broaden both our students' study and offer teachers training and an exchange of experiences.
Through this commitment we intend to exchange and establish strategic and knowledge-based alliances with other European centres and institutions of similar characteristics and interests, that contribute, through internationalisation and modernisation, to improving education methods and processes.
This set of actions undoubtedly has a positive impact on students' training by implementing new, up-to-date and internationally agreed educational processes.
In turn, the mobility offered by the Erasmus+ Programme represents an opportunity for all its members to boost their professional growth – by broadening job expectations derived from international experiences – and personal development through participation in the educational and cultural activities of the European Education Area.
The school therefore offers its students the opportunity to develop and expand their studies within an ample framework that will undoubtedly help to open up new horizons in different areas throughout their lives.
Would you like to receive information from the school?
Keep up to date with all the latest school news, subscribe to our newsletter!
8.30 am to 3 pm Monday to Friday
8.15 am to 3.15 pm Monday to Friday
45 Agustín Moreno Street – 14002 – Cordoba
Bus Line 3: Fuensanta – Albaida