History of
Dionisio Ortiz
Art School
Despite its recent creation, Dionisio Ortiz Art School has a long history in the arts. It is located in the popular Santiago neighbourhood and has its head office in the ancestral home of the Marquises of Benamejí, an 18th century palace that is included as a safeguarded asset that must be preserved and showcased among Cordoba's heritage and cultural sites.
Highlights of the building include its façade with balconies decorated with garlands and the coats of arms of the Aguayo and Bernuy families, the Patio de Carruajes and Patio de los Mandarinos, the marble staircase and the garden where visitors will still find a collection of citrus fruit trees, a 200-year-old Himalayan cedar and black bamboo.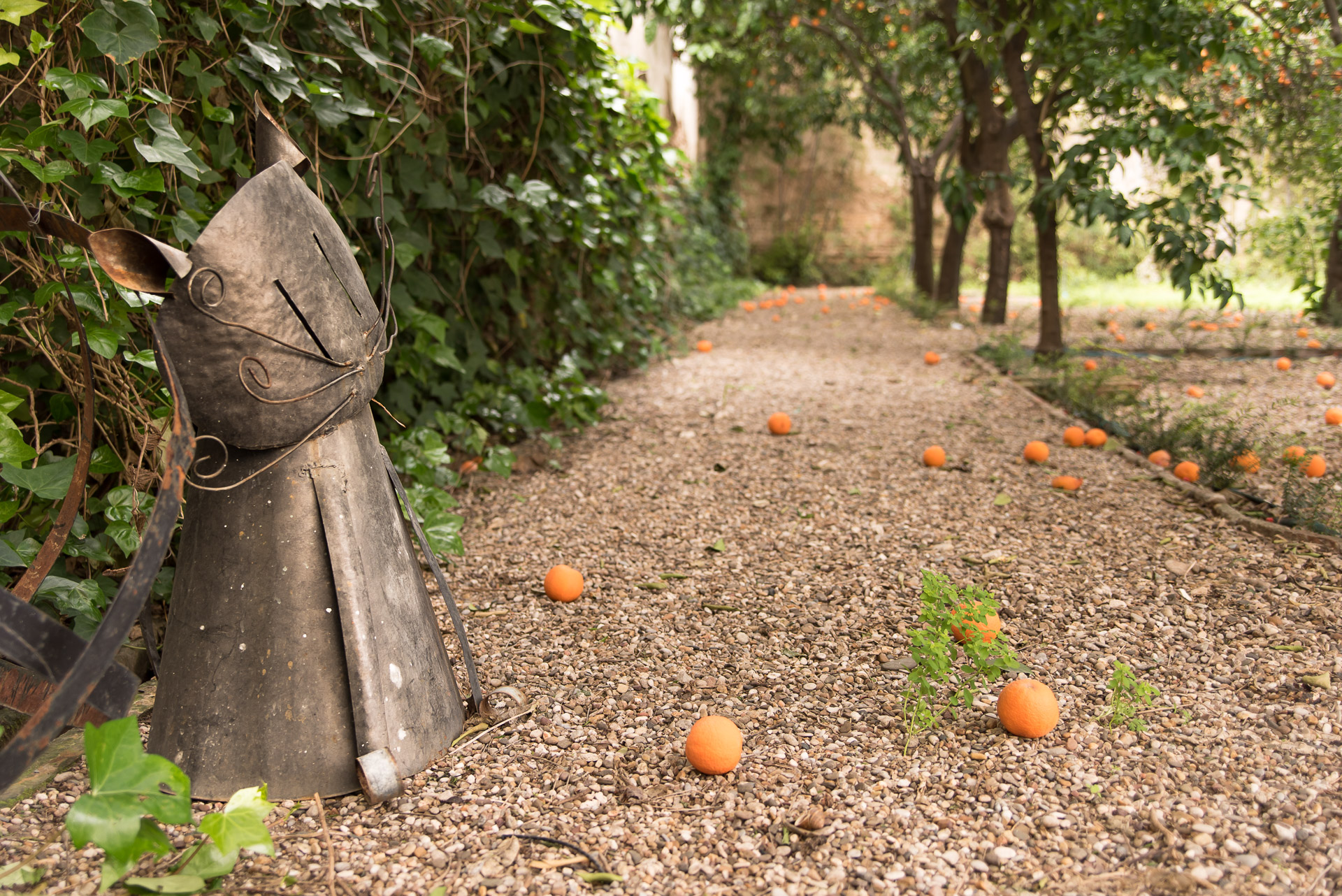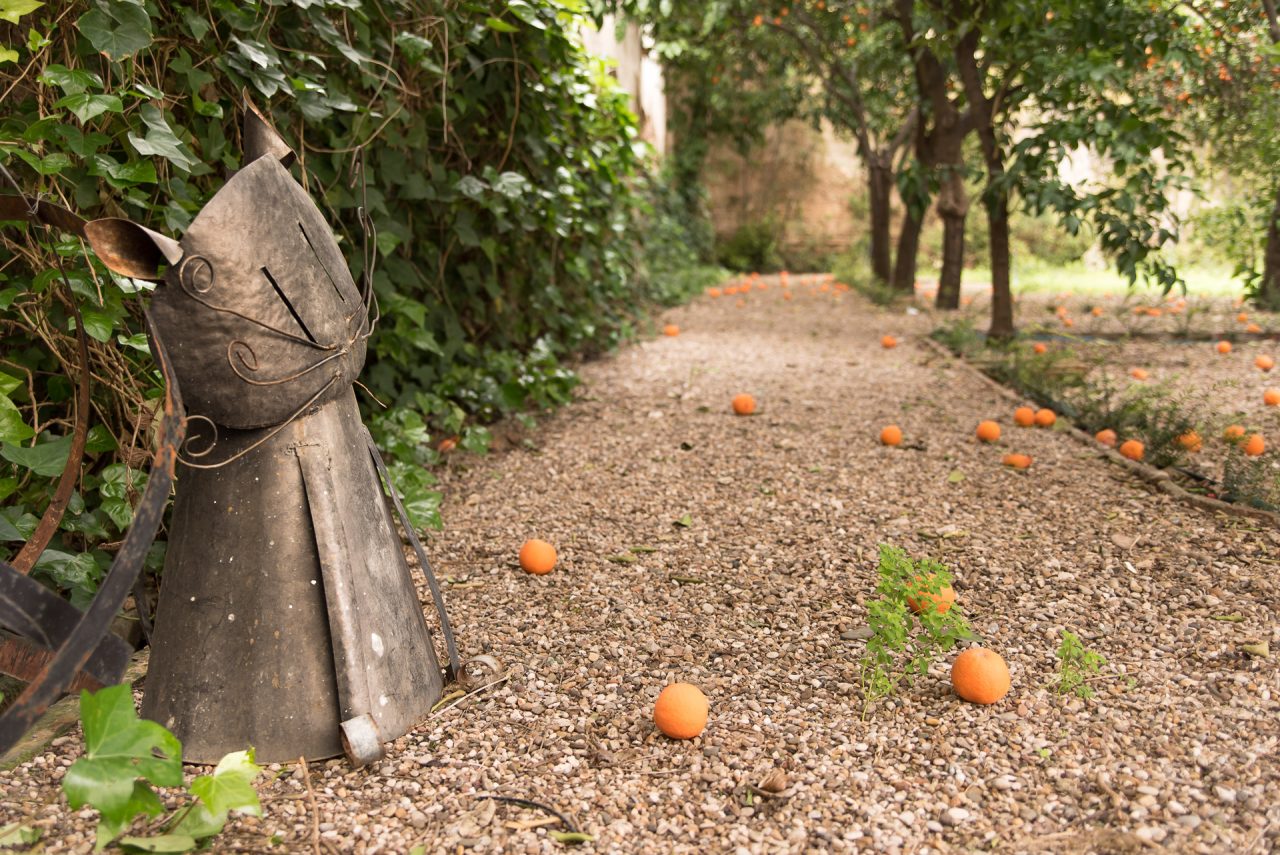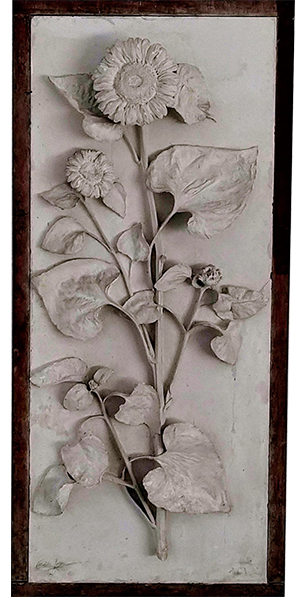 In the middle of the 19th century it was the main home of the Provincial School of Fine Arts,the seed that grew into the studies that are taught here today. In 1901 it became the Advanced School of Industrial Arts of Cordoba, started by sculptor Mateo Inurria to promote art as an inseparable part of culture and progress.
It was locally known as "Santiago's drawing" because of its proximity to the Fernandina church of the same name; many of the students' works from this period, created under Mateo Inurria who taught them how to make plaster casts of natural plant motifs, are still preserved at the school and form part of a fascinating and beautiful collection.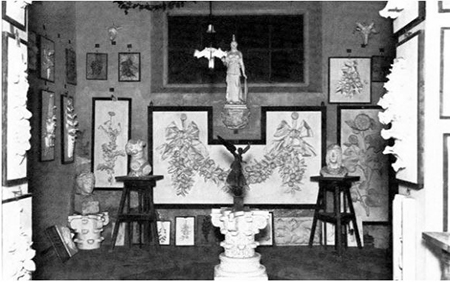 Ornamental drawing workshop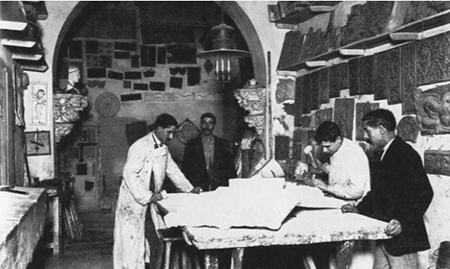 In 1910, with the change of curriculum, it was renamed the Cordoba School of Applied Arts and Artistic Professions. The building was left badly damaged after the Civil War and was not rebuilt until 1956; in 1965 it moved to Plaza de la Trinidad due to a lack of space.
In 1982, under the management of historian Dionisio Ortiz, the Palace reopened its doors as part of the Mateo Inurria Art School. And in 2012 it became an independent centre under the name of Dionisio Ortiz Art School and its new journey began.
During its history the following names have passed through its classrooms as students or teachers: Lorenzo Coullaut Valera, Rafael García Guijo, Rafael Romero de Torres and Julio Romero de Torres, Mateo Inurria, Amadeo Ruiz Olmos, Emilio Serrano, José Duarte, the Experimental School and the Cordoba Group, and poet Pablo García Baena. Other important figures who can be directly linked to the centre include Pio Baroja, Ignacio de Zuloaga, Auguste Rodin and Dario de Regoyos.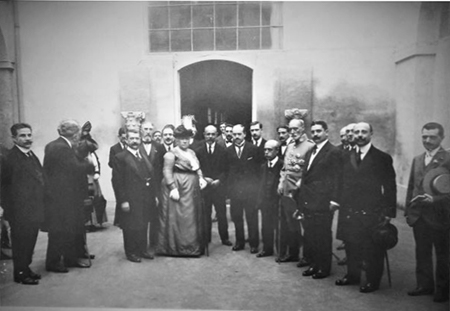 October 1915, visit by the Infanta Doña Isabel de Borbón y Borbón, elder sister of Alfonso XII, to the Cordoba School of Arts and Artistic Professions (photo by Castellá)
Would you like to receive our latest news?
Keep up to date with all the latest school news, subscribe to our newsletter!